Agentur
Professione Casa - Affiliato di Arona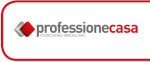 Professione Casa - Affiliato di Arona
Corso della Repubblica, 120
Arona - Novara
+39 0322 240936
Since its foundation in 1986, Professionecasa has accompanied thousands of Italians in their most important purchase, has seen the birth of new families and has grown with them, to become part of a large network of real estate agencies, with over 3'000 employees: people who share the passion and the desire to grow together and always achieve their goals. Since 2011 it has been part of the Gabetti Group, the first full service provider in the real estate market in Italy, which also brings together the Gabetti Franchising Agency and Grimaldi Franchising networks to offer even greater services, skills and synergies. The real estate Agency Professionecasa Arona has been a leading real estate company on Lake Maggiore Area, in northern Italy, from 20 years; Has severeal proposals from little pied-à-terre to the Villa with private pool, to meet the needs of local and foreign clients.
After nearly 20 years on the market, you can certainly say that it meets with discretion, confidentiality and a unique real estate expertise to the most varied demands of customer. A skill that translates into a series of services, such as free valuations, real estate consulting and comprehensive services, until the signing of the contract; For any information, we will be happy to listen to you, welcome you and advise you on the best choice.
Please feel free to contact us if you have any question, we appreciate your visit.
Immobilien zum Kauf durch Professione Casa - Affiliato di Arona
:
42
Suchergebnisse für: Professione Casa - Affiliato di Arona