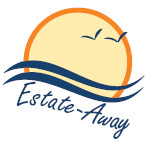 Estate - Away SRLS
Corso Regina Margherita, 83
Ospedaletti - Imperia
+39 0184 990421
Selling your home is an important step, which requires a complexity of situations and concepts to know: laws, customs and tax increases are always lying , waiting anyone who is not at the current news about it.
The real estate industry is constantly changing and, therefore, it is essential that anyone who wants to sell the house in an advantageous way, is aware of market costs, legal and fiscal regulations affecting real estate. We have certain obligations, including the involvement of the Notary for the signature of the deed.
The property purchase documents are varied and, above all, you must know the difference between a purchase and a sale deed itself. To avoid mistakes, it is good to rely on competent real estate agency that can provide a complete tax and legal advice for the sale of a house in the Ligurian Riviera.
In addition, our real estate service includes an estimate of your home, with the assessment property at the current market price and evaluating possible improvements in the case of renewed systems or particularly desirable areas in the buying market homes.
Our agents are also able to provide adequate publicity to your real estate ad through our channels to convey quickly the news of your home for sale, offering it to as many interested buyers.
Discover all our services of assistance for those who have to sell the house: we are present in the territory of Imperia and the Riviera Ligure, for property sales in Ospedaletti, Sanremo, Camporosso, Ventimiglia, Ventimiglia Latte, Grimaldi di Ventimiglia Mortola Ventimiglia, Roverino, Airole, Apricale, Bordighera, Borghetto San Nicolò, Castelvittorio, Dolceacqua, Isolabona, Pigna, San Biagio della Cima, Seborga Soldano Vallecrosia, Vallebona and Perinaldo.
Immobilien zum Kauf durch Estate - Away SRLS
:
77
Suchergebnisse für: Estate - Away SRLS