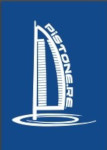 PISTONE.RE SRL

Palermo - PA
Pistone Real estate has been successfully dealing with real estate sales and management of holiday homes, real estate and financial consulting, analysis and market statistics for many years.
The company, in order to satisfy its customers, uses a platform that allows to multiply the visits to the listings of the properties by sharing the ads with other real estate agencies, in addition to the leading portals in the real estate sector.
Furthermore, Pistone.RE is able to facilitate all those customers who need to renovate their home - just purchased or to be sold - thanks to the services of Edil Social, the innovative portal that connects private users with the best and more experienced construction companies in Italy.
Over the years, the Group has specialized in properties on the coast, dealing with buying and selling in the most beautiful areas of western Sicily, and improving its strategies on second homes for investment and / or summer homes. Boasting numerous banking partnerships, Pistone.RE facilitates and speeds up the mortgage service and is able to support its customers step by step in buying and selling operations in the Sicilian coastal areas.
The close-knit team of Pistone.RE is always at the service of its customers.
Ihre Suche ergab keine Ergebnisse
34535 Objekte wurden aus den Suchergebnissen ausgeschlossen
Sie können die Filter anpassen, um weitere Ergebnisse zu erhalten:
oder versuchen, den Suchbereich zu erweitern