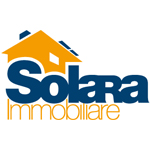 Solara Immobiliare
Via Generale E. di Maria, 9
Palermo - Palermo
About us:
Domenico Fortino's Solara Immobiliare is a real estate agency located in Palermo in via Generale Di Maria n° 9, Notarbartolo area, which is able to guarantee to its customers, whether sellers or buyers, a very high degree of excellence in services and advice related to buying and selling, with the aim of achieving maximum results in the shortest possible time. Reliability, confidentiality, professionalism and competence are the pillars of the structure, forged by real estate agents able to respond quickly to all the continuous and constant changes in the real estate market, as well as technical and financial consultants, architects, designers, interior designers and even artisan bricklayers available to meet you at our offices, free of charge and without obligation.
For those who are looking for a property to buy, sell or rent, there are essentially two paths to follow: do it all by yourself, or resort to a real estate agency.
Not paying any intermediary sometimes involves a financial saving, but you have to understand if this saving is functional to the quality of the intervention to be done.
What are the benefits that you can obtain by turning to Solara Immobiliare?
Let's see them together..:
Greater variety of options: we immediately have, without any autonomous research, a high number of valid properties to visit, taking advantage of the availability and collaboration with other selected real estate agencies which means reduce a lot the discouraging blind visits.
A correct property valuation: often we buy the house we fall in love with, paying little attention to its real value on the market. Having professional support allows us, instead, to avoid overestimating the property and to understand how much it' s really worth.
Quality technical support: being supported by competent legal and fiscal consultants we can count on them even in the most critical phases of the purchase/sale operation, confident of the legal fairness of the purchase/sale.
Lower fraud risks: even the real estate sector is not exempt from fraud risks. The support of the agencies that today have to take all the legal responsibilities of the case, helps to avoid choosing properties that hide defects and problems that could devalue it considerably.
Reduced bureaucracy: calling on a professional allows you to delegate to him the management of the bureaucratic paperwork necessary for the purchase or sale. All the technical steps leading to the notarial deed will be managed with greater rigour than we could ever do on our own.
Nothing is left to chance. No question is left unanswered.
Immobilien zum Kauf durch Solara Immobiliare
:
9
Suchergebnisse für: Solara Immobiliare