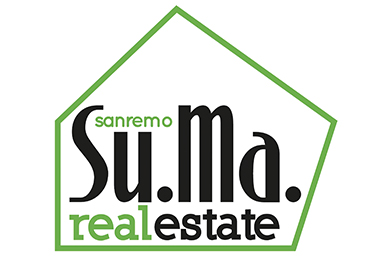 Studio SU.MA. Snc
Corso Matuzia, 57
Sanremo - Imperia
+39 0184 592168
Suma Real Estate Agency: Your reference in Sanremo
Sanremo Real Estate Services
The Real Estate Agency Studio Su.Ma. s.n.c. with headquarters in Sanremo in Corso Matuzia n. 57, proposes a range of integrated services, ranging from buying - selling real estate to condominium administration service, up to the management of renovations.
In December 2006 Mauro Cipolli and Susanna Licheri, two professionals with more than twenty years of experience in the real estate sector, inaugurated the new headquarters in Corso Matuzia, built with refinement and attention, using listed professionals who usually collaborate with Studio Su.Ma.
Specialized in the sector of prestigious villas and flats, Mauro and Susanna offer their clients a valid on-site support for the renovation of their own or recently purchased real estate, an essential service for those who are buying a second home or want to have an integrated professional support for the renovation of their home.
This know-how is also made available to clients for the design and construction of new buildings.
Immobilien zum Kauf durch Studio SU.MA. Snc
:
24
Suchergebnisse für: Studio SU.MA. Snc