Agentur
L'Architrave Immobiliare Unipersonale Srl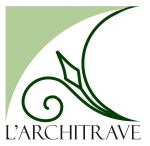 L'Architrave Immobiliare Unipersonale Srl
Via Montebello 20
Licciana Nardi - Massa Carrara
+39 0187 475543 / 42
OUR SERVICES

L'Architrave, licensed and qualified Italian estate agents founded in 1987, are specialists in property sales and restoration in Lunigiana, Northern Tuscany and the surrounding areas. Our multinational team combines local Italian and English staff that will escort you around both the area and properties and their considerable knowledge and experience is at your disposal.

We can guide you through every stage of the purchase from arrival on your first viewing trip to the handing over of the keys. We offer a comprehensive, professional and relaxed service and will give you all the advice and assistance we can. You will not be subjected to high pressure selling techniques, the decision to buy remains yours. We will ask for your particular requirements and price range and prepare a viewing schedule also based on the time you have available. On your arrival at our office we will discuss the viewing schedule and any additional properties with you to ensure you are happy with the itinerary before setting out to view the properties.

Our brochure and web site show a selection of the properties that we have on our books at any one time. We usually have a diverse range of over 500 so let us have your specifications and we will be able to suggest a number of other properties that meet your requirements. Although we endeavour to keep our brochure and website up to date, properties may be sold on arrival.
Immobilien zum Kauf durch L'Architrave Immobiliare Unipersonale Srl
:
396
Suchergebnisse für: L'Architrave Immobiliare Unipersonale Srl