Agentur
AGENZIA IMMOBILIARE ETTORE AMETIS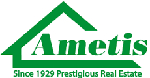 AGENZIA IMMOBILIARE ETTORE AMETIS
Via Belgrano, 4
Imperia - IM
+39 0183 710294 +39 370 3506681
Agenzia Ametis has been dealing with buying and selling of properties since 1929, on the sea in the area of Imperia, heart of the renowned Riviera dei Fiori in Liguria, near Côte d'Azur.
Our area is not only a holiday destination, but is more and more chosen as residence also by international customers that appreciate the natural beauties, the mild climate and the livable cities.
Today the agency have the support of many essential partners that, together with my wife Patrizia, create a dynamic and well-knit work team.
As a tradition, my agency offers a consultation that doesn't end at the deed, but we continue to support the customer any time he needs to have an open and mindful opinion about properties.
This is the reason why we can includes in our customers the third generation.
Ettore Ametis.
Immobilien zum Kauf durch AGENZIA IMMOBILIARE ETTORE AMETIS
:
45
Suchergebnisse für: AGENZIA IMMOBILIARE ETTORE AMETIS